GET ONE, GIFT ONE PROGRAM
During April 2022 -- with a $10 donation, you'll GET one and we'll GIFT one to BARBERS POINT ELEMENTARY SCHOOL (BPES)!!
BPES is nestled in a corner of Kalaeloa (former NAS Barbers Point) kind of behind Costco. Many don't realize that a little less than 70% of their 550 students come from low socio-economic households, many of which are homeless. The school has a transient rate of almost 50%. 10% of their students are English language learners and, 15% of their students have special needs. When you combine these factors with statewide budget cuts and escalating academic standards, you have a recipe for failure -- except BPES REFUSES TO FAIL! The school is filled with hope, love, and compassion and their state scores have increased over the last three years!
This Get One - Gift One Coloring Book Special is the first of many programs we'll sponsor in an effort to help BPES and their students succeed!!
ON OAHU? VENMO @MahaloMinis (Mahalo Miniature Horses). We'll coordinate a delivery location.
OFF OAHU but still in the USA? Add $7.50 for flat rate USPS priority shipping. Up to five coloring books can fit in one flat rate envelope.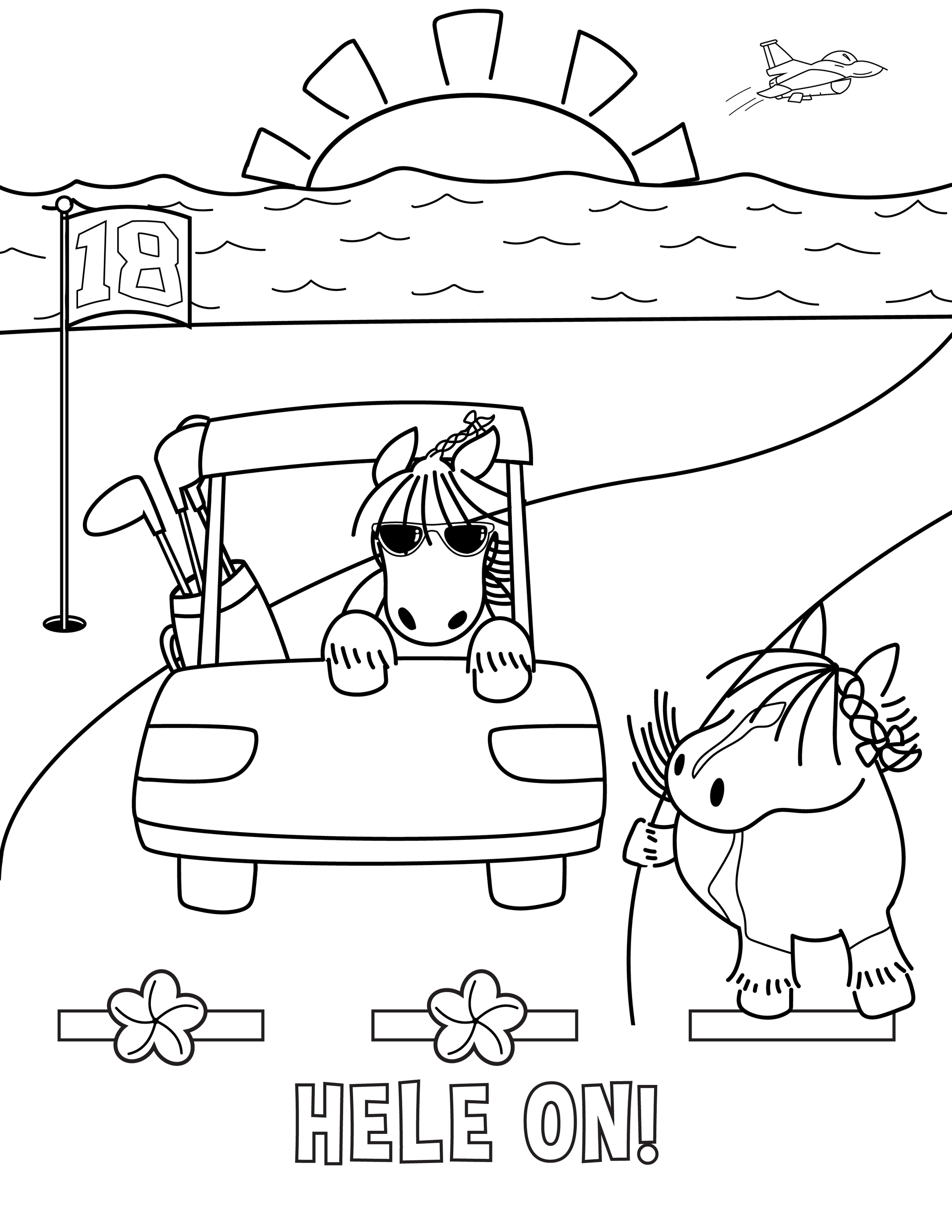 ABOUT OUR COLORING BOOK
Artist and equestrian, Judith Li, took our vision to heart when she first sketched the whimsical "look" for our minis. Her cartoon versions of Pua-Piper and Poi'nelopi brought them to life, made us smile, and provided the feel and foundation for our coloring book.
We were ecstatic when students from James Campbell High School expressed an interest in collaborating. The students and team at Saber Studios helped take the project to the next level with their energy, enthusiasm, and graphic art talents.
Saber Studios is a collective of programs (graphic design and animation courses) in the Academy of Creative Media at James Campbell High School in Ewa Beach. They focus on helping students find their passion through hands-on and real world experiences.
What a great team from start to finish!